Should you ever decide to destroy one of your own grossly expensive sweaters-- or do the smart thing and pick up a wool sweater from the thrift store-- here's how you can turn it into a woolie diaper cover:
1) Cut off the sleeves where they meet the body of the sweater: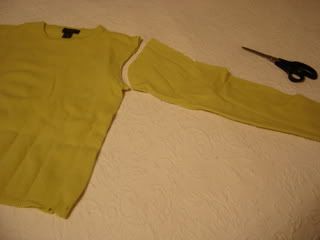 2) Measure your child's inseam. Then, starting from the sleeve cuff, measure off that same amount (or less, if you want it to be short pants rather than long). Knick the fabric with your scissors to mark your spot. Then cut a slit in the sleeve that goes from your mark to the top of the sleeve. Repeat steps on the other sleeve: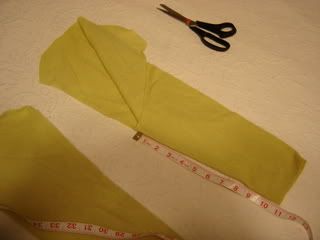 3) Trim the edges at the top of both sleeves to even them: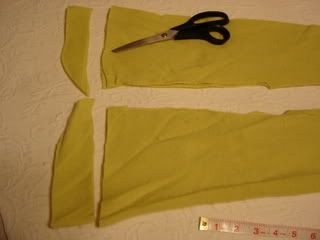 4) Using an overcast stitch, finish off all of the edges which you have cut. ** Be sure to use 100% polyester thread, which repels moisture**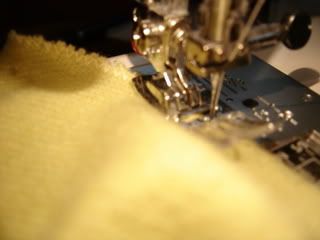 5) Turn the sleeves inside out. Then sew them together at the place where you first cut a slit in the arm: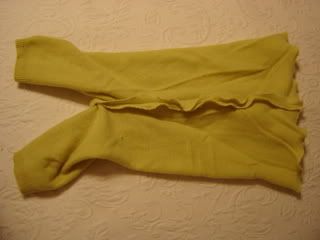 6) With the pants still inside out, fold over the top. Sew it down, creating a casing for your elastic, leaving one inch of the casing open in order to insert elastic. The casing should be about 1/2" wide. Then cut a piece of 1/4" elastic to the size of your child's waist. Attaching a safety pin to each end, thread the elastic through through the casing and sew it in place at the opening.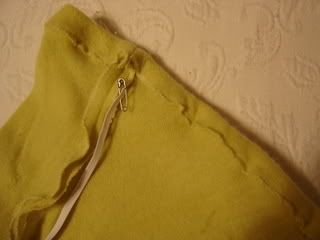 7) Remove safety pins, put the long woolies on your kiddo, and let him admire your handiwork: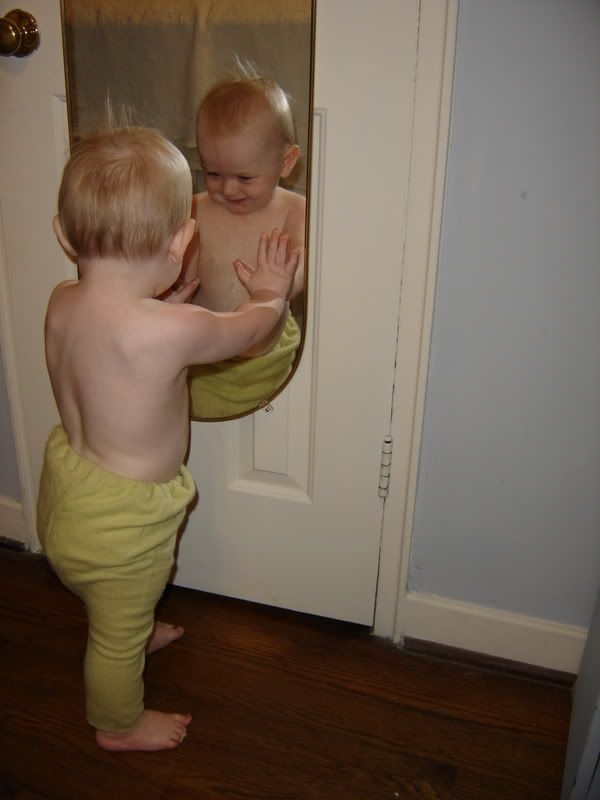 Oh, and don't forget to lanolize it before use.
Next I'll show you how to use the rest of the sweater to make a t-shirt!