Since all you need to make your own longies are the sleeves of an old sweater, that leaves a lot of leftover wool. What to do with it? You could make a standard diaper cover or even a pair of socks. I made Peter a matching shirt. It took about five minutes. Here's what I did:
1) Trim off the bottom of the sweater to the length you'd like the shirt to be: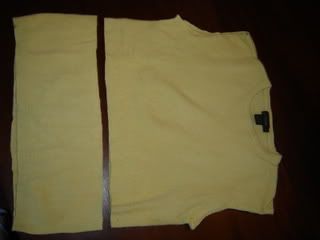 2) Lay a t-shirt on top of the sweater, matching the necklines, and use it as a pattern to cut beneath the arms and down the sides. Leave yourself room for 1" seams: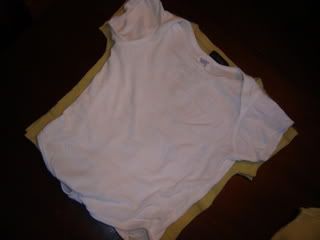 3) Use an overcast stitch to finish all of your cut edges: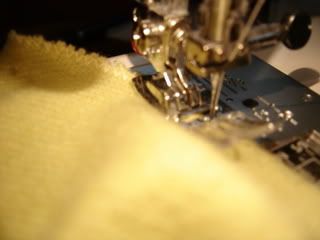 4) Turn the shirt inside out and sew the sides together: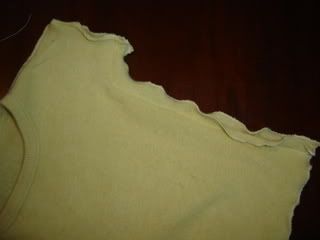 Voila!!